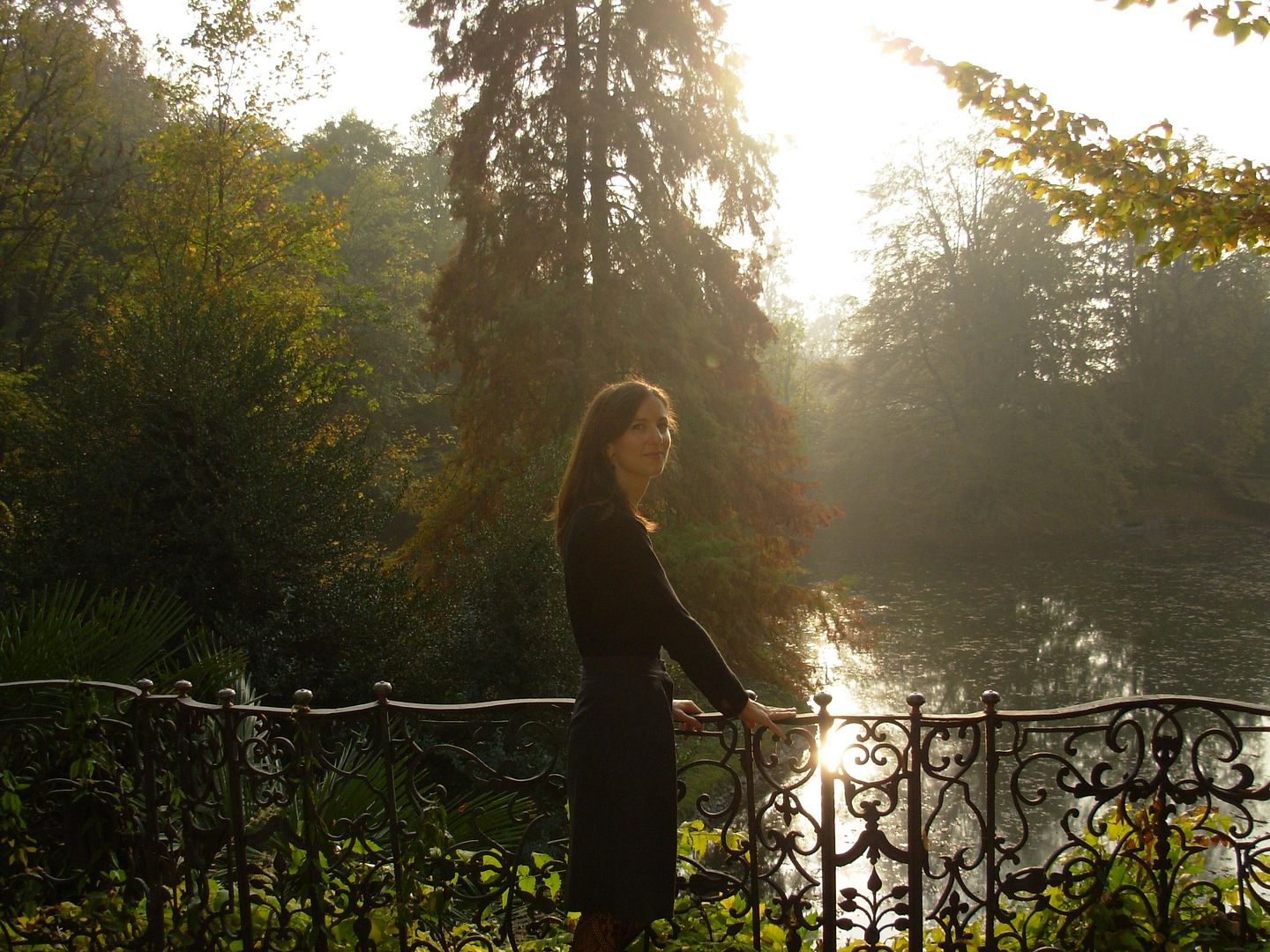 Sweater Comptoir des Cotonniers, skirt By Alix
Torino è una città di parchi e piazze, ed è anche una città di collina. Questo - e mi farò dei nemici a vita con questa affermazione – è il vantaggio di Torino su Milano la grande grande città dove i parchi per bambini sono delle rotonde (lo avevo detto che mi sarei fatto dei nemici) (vabbé: i milanesi si vestono 1000 volte meglio dei torinesi) (ora anche i torinesi mi odiano).
Turin, in the north west of Italy, is a city full of parks and squares, and it's a city in the hills too. This is – and I'll make myself some enemies with this assertion – the plus of Turin on Milan, the big big city where children parks are roundabouts (I told you I'd make myself some enemies) (anyway Milan inhabitants dress 1000 times better than Turin ones) (now Turin inhabitants hate me too).
Hem hem, cambiamo argomento: avete visto i miei capelli lisci?
Per tornare ai parchi, ho abitato per qualche anno in collina, vicino al parco di Villa Abegg, che più o meno nessuno non conosce, e di cui mi sono quindi autodichiarata padrona. Ogni tanto qualcuno passeggia con il cane o viene a leggere sulle sedie che sono lasciate qui, e io, come vedete, regno sulle mie terre.
Well, hm hm, let's change subject: did you notice my straight hair?
Going back to parks, I lived for some years on the hill, near this park surrounding an old mansion called Villa Abegg, that no one really knows about, and of which I self-declared master. From time to time somebody walks the dog or comes to read on the chairs left here and me, as you can see, I rule on my lands.