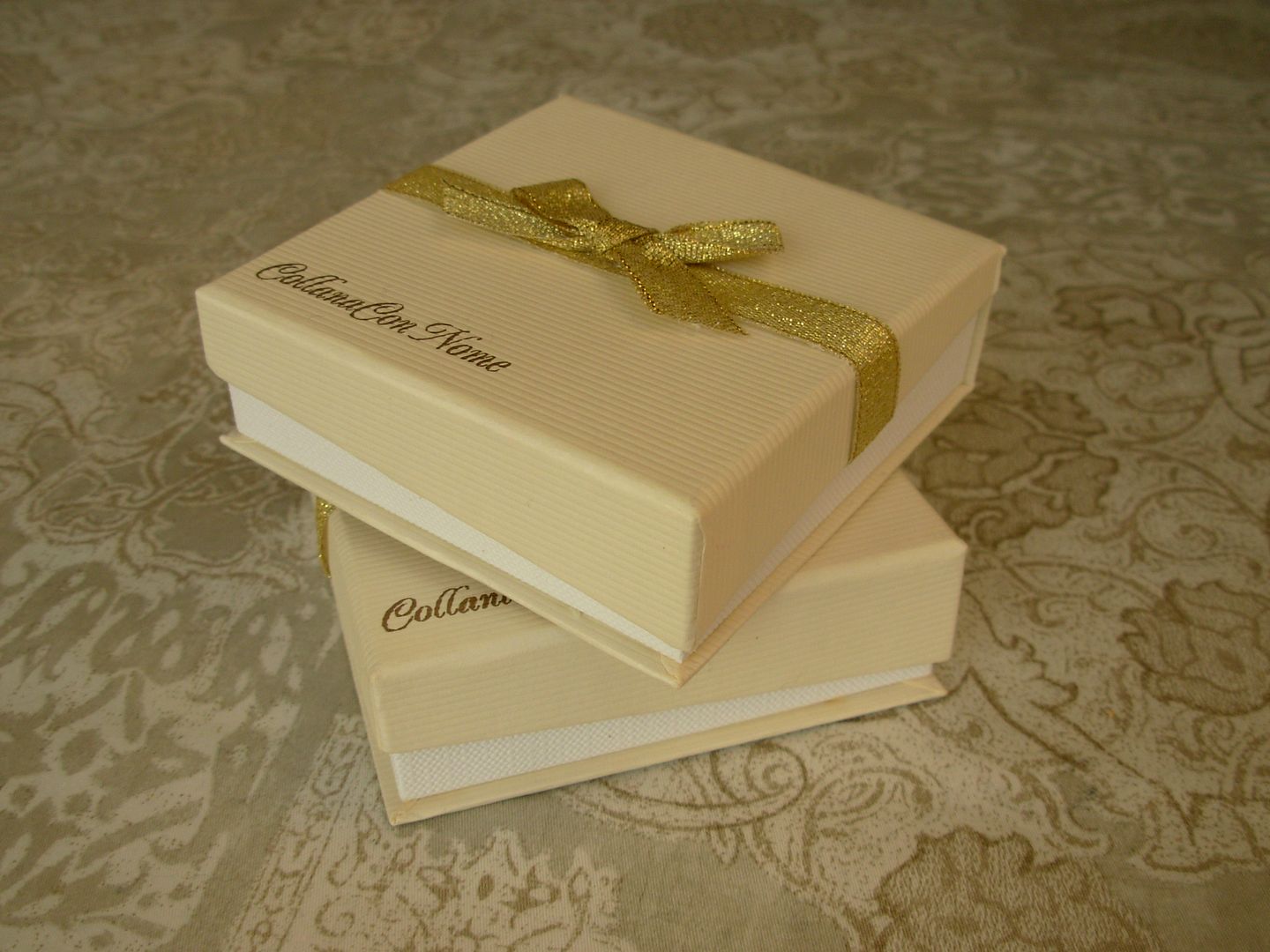 Questa adorabile scatolina probabilmente l'avete già vista, perché alcune blogger sono state contattate per una campagna promozionale da
CollanaConNome
.
Perché ho due scatole, allora? Hehe.
You are likely to have already seen this nice box, because some bloggers have been contacted for a promotional campaign by
CollanaConNome
.
Why do I have two boxes then?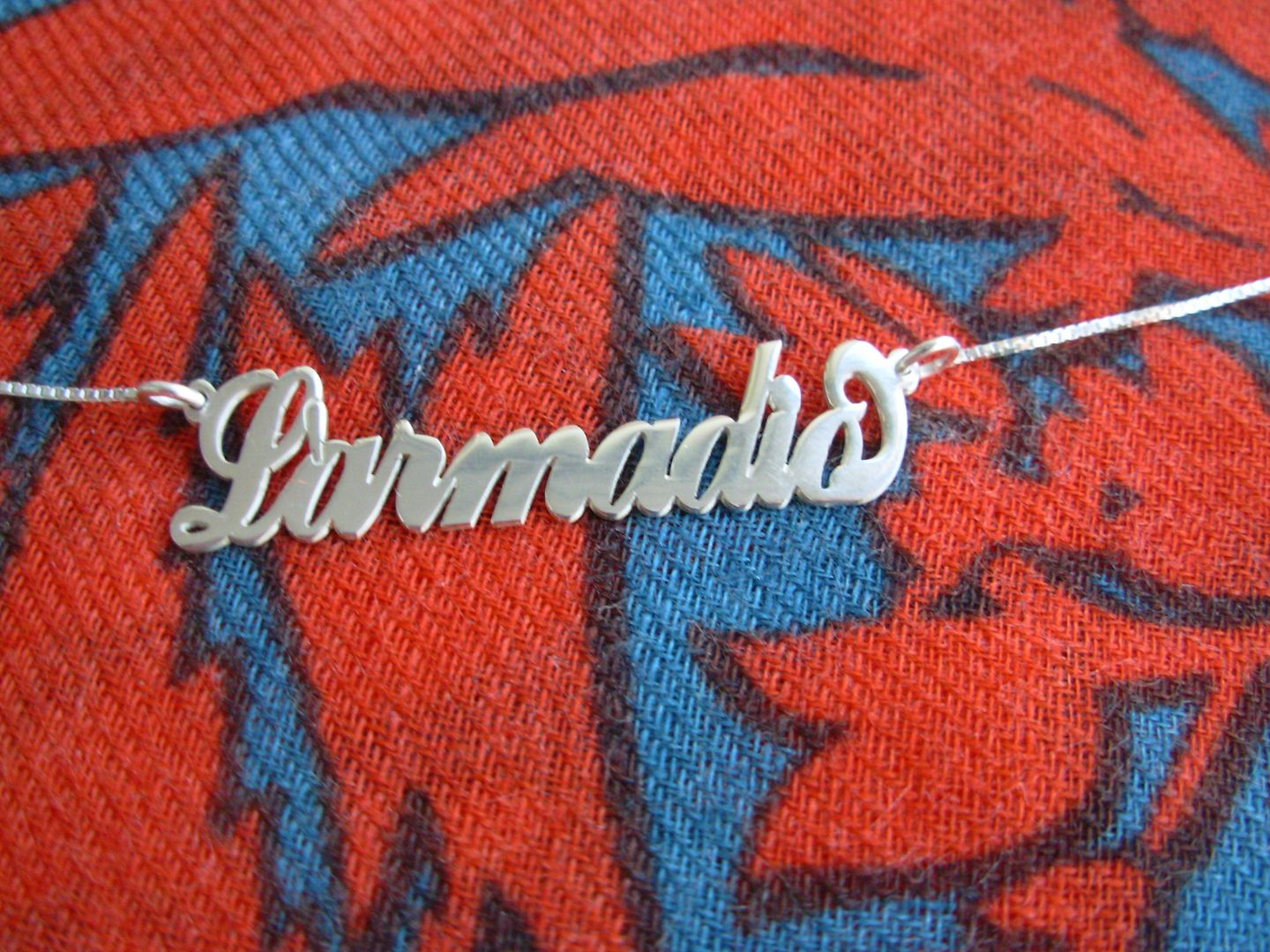 Perché ho una prima collana…
Because I have a fist necklace...
… e una seconda collana.
... and a second necklace.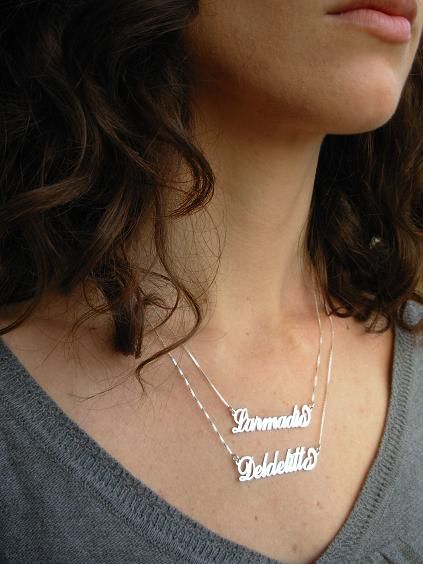 Due collane di lunghezza diversa per un solo nome o un messaggio, non è un'idea divertente? Vabbé, quando vado in giro con le collane, la gente si inquieta un po' comunque. Dovevo scegliere un nome senza crimine o delitto dentro.
Sei Emanuele Filiberto? Lady Gaga? Bob Dylan? Una sola collana non ti basta!
*****
Two necklaces of different lenghts for a unique name or message, a nice idea, isn't it? Well, I must tell you, when I walk around with my necklaces, people look at me funny. It's because of the meaning of my blog's name (which literally translates in: the closet of crime... the point is, in italian there's an untranslatable pun in there).
I should have chosen a name without "crime" or "murder" in.
You are Queen Elizabeth ? Lady Gaga ? Bob Dylan ? Than a single necklace with a name is not enough for you!