Fifi Lapin ed io condividiamo lo stesso gusto per gli abitini, i colori e l'estate. Fifi ed io condividiamo (quasi) lo stesso armadio. Certo, Fifi indossa Charles Anastase oYves Saint Laurent, mentre io mi accontento di vintage. Ma secondo voi, è possibile ispirarsi a Fifi non possedendo niente di lussuoso?

Fifi Lapin and I share the same fascination for dresses, colours and summer. Fifi Lapin and I (almost) share the same closet. Sure enough, Fifi wears Charles Anastase or Yves Saint Laurent clothes, while I'm satisfied with vintage. According to you, is it possible to be inspired by Fifi with no expensive cloth?


Ho deciso di lanciarmi la sfida di vestirmi come lei esclusivamente con degli abiti vintage che ho nell'armadio, aggiungendo solo qualche accessorio Zara o H&M, degli occhiali da sole perché era troppo luminoso, e le mie scarpe Chie Mihara.

Per cominciare, un vestito a fiori per imitare il vestito a pois di Fifi, e la mia sciarpa giallo mostarda Zara.


*****

I decided to challenge myself: to dress like her just with the vintage clothes I've got in my closet, only adding some Zara or H&M accessories, sunglasses because it light was too bright, and my Chie Mihara shoes.
To begin, a flowered dress to imitate Fifi's polka-dots dress, and my Zara mustard-yellow scarf.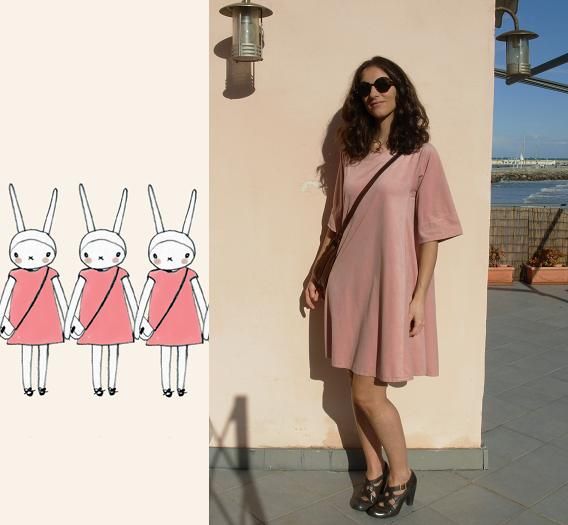 Un abito rosa vintage, regalato dalla suocera, e la mia borsa a tracolla, anche vintage.
A pink vintage dress, a present by my mother-in-law, and my shoulder strap bag.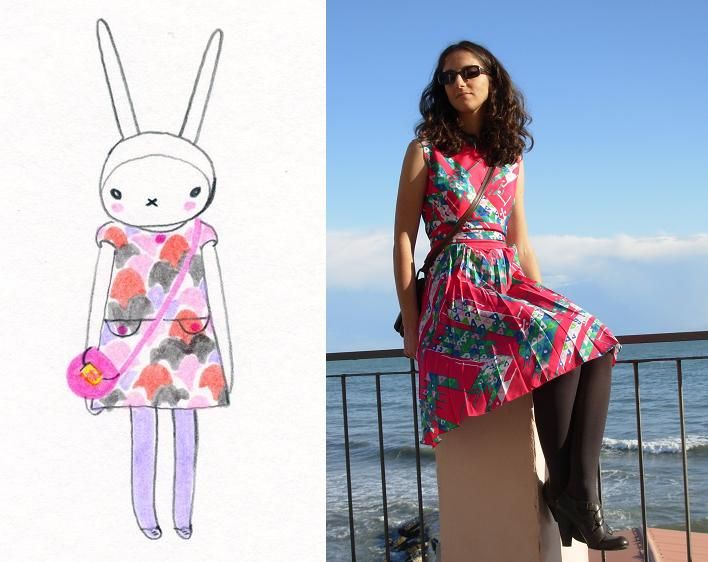 Un vestito colorato, ancora e sempre vintage, e dei collant grigi Zara (eh sì, ero al mare questo week end, e faceva caldo!)
A coloured dress, vintage as always, and grey Zara tights (well, yes, I was at the seaside this weekend, and it was warm!)
Un look per bene, con una gonna fatta dalla mamma nel 1982 e una blouse H&M.
A smart look, with a mom-made skirt from 1982 and an H&M blouse.
Un look marinaio, tutto vintage – ho anche trovato un fiocchetto bianco!
A completely vintage sailor's look – I found a white bow too!
________

Vuoi più armadio? Vai su
Modà
!
Need more Armadio? Go to Modà!


Posted by
L'armadio del delitto