Oh ! Gloria ! Il mio nome è scritto in grande, in grassetto e per primo su un lunghissimo articolo del Corriere della Sera !

Oh! Glory! My name is quoted in bold, and as the first one, in an incredibly long article of Corriere della Sera, Italy's most read newspaper!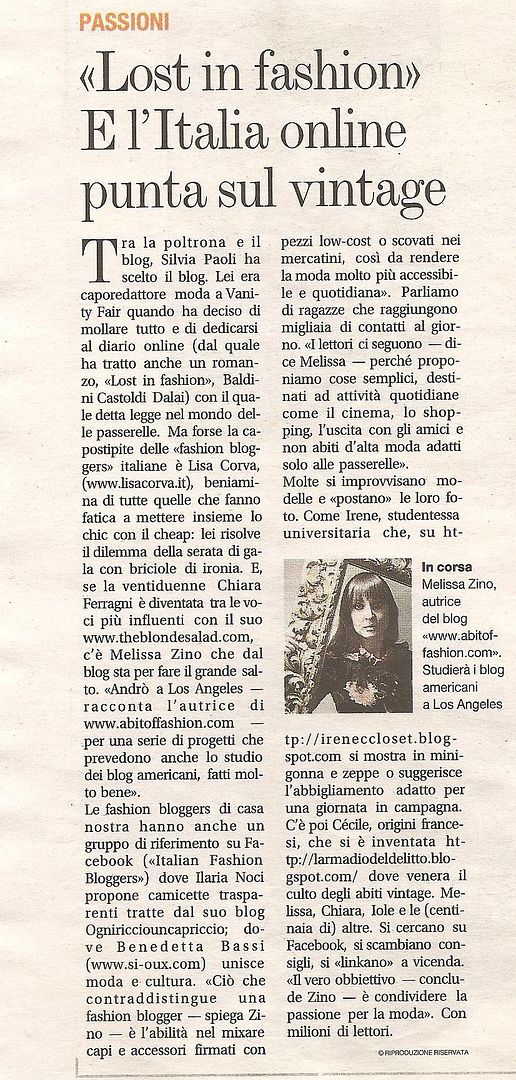 Oh! Gioia! Cita anche la mia carissima Sioux!
Buon weekend (sì sì lunedì pubblicherò qualche foto dei miei capelli quasi corti) e grazie a Rory di avermi avvisata di questo articolo (io ovviamente non avevo visto niente) e di avermelo mandato (che cosa farei senza di te)!


*****
Oh! Joy! My great friend Sioux is quoted too!
Have a nice weekend (yes, yes, I'll publish some photos of my almost short hair) and thanks to Rory for having alerted me about this article (obviously I hadn't seen anything myself) and for having sent it to me (what would I do without you)!