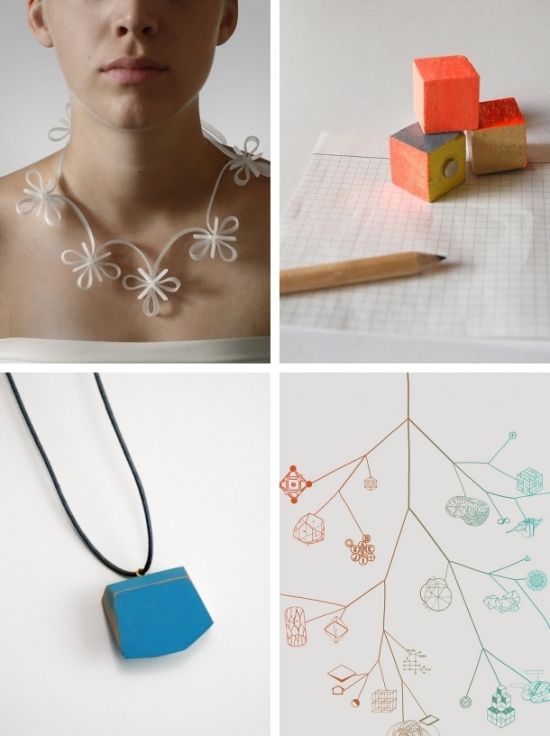 ...Mr. Del Delitto said, coming home yesterday evening. Ah! You defy me, husband? Do you fear I'll gift you a tie for Christmas? On Etsy, it's well known, there's everything, even geometrical figures for mathematicians (and ties for the other ones).

By the way, what's having geometrical figures at home for? (a part from making Mr. Del Delitto happy)
Let's see what Studio Fludd young and creative Italian guys propose us:

It is used to wear original necklaces


*****

... ha detto il signore del delitto tornando a casa ieri sera. Ah! Mi sfidi, marito? Hai paura che ti regali una cravatta per Natale? Su Etsy, lo sanno tutti, si trova di tutto, pure delle forme geometriche per i matematici (e delle cravatte per gli altri).
A proposito, a cosa serve avere delle forme geometriche a casa? (oltre a fare contento il signore del delitto) Vediamo cosa ci propogono i simpatici giovani creativi italiani di Studio Fludd:
Serve a portare delle collane originali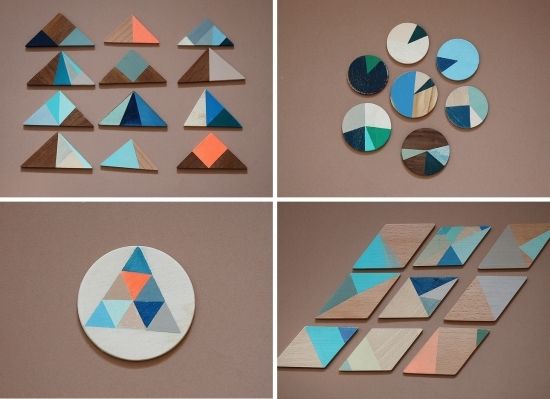 It is used to substitute the moowing-cow-magnets with wooden lozenges-squares-etc (so chic!)
Serve a sostituire le calamite-mucca-che-fa-muuh sul frigo con losanghe-quadrati-ecc in legno (so chic!)
It is used to substitute the so 80s' glowing garlands with printed garlands (the Christmas tree will thank you).
Serve a sostituire le ghirlande lampegianti così 80' da ghirlande stampate (l'albero di Natale vi ringrazierà).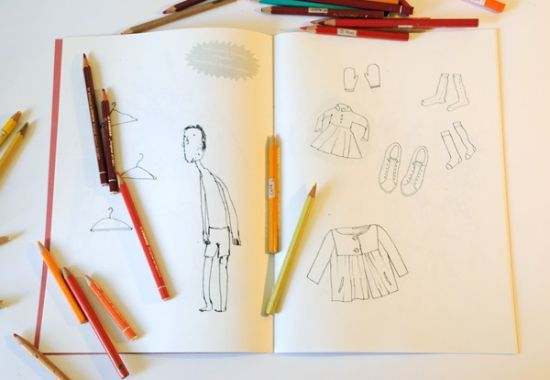 No, it's useless, but I liked the Studio Fludd drawings I found on
Flickr
(anyway they also make nice coloured envelopes with geometrical forms (more modern than Santa Claus)
No, non serve a niente, ma mi piacevano i disegni di Studio Fludd su Flickr (comunque fanno anche delle belle buste colorate con forme geometriche, più moderne di Babbo Natale).
On their
Flickr
, there are pictures of a child room that will make many people gelous!
Conclusion: geometry saves good taste, deletes plastic cows and Santa Clauses: Mr. Del Delitto understood everything!
Studio Fludd also run
a blog reeeeally cool
, more artistic than fashionable, with marvellous photos!
*****

Sul loro Flickr, ci sono anche le foto di una camera per bimbo che farà un secco di gelosi!
Conclusione: la geometria salva il buon gusto, cancella le mucche ed i Babbo Natale in plastica: il signore del delitto ha capito tutto!
Studio Fludd ha anche un blog troooppo cool, più artistico che modaiolo, e con delle foto stupende!


Posted by
L'armadio del delitto