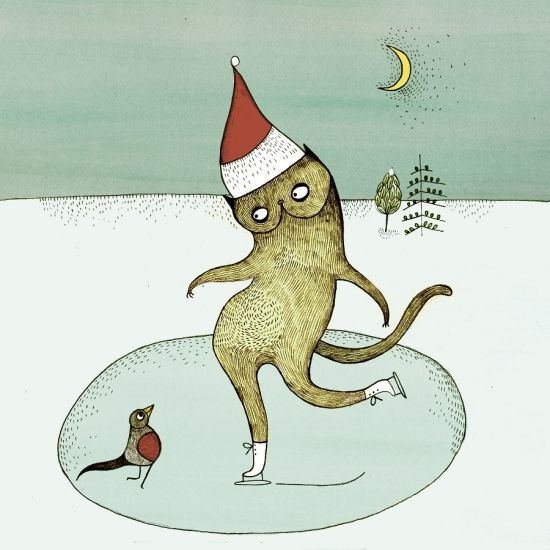 Cat via Sarah Brown

In the North of France, where my parents come from, like in many Northern countries, tomorrow is Santa Claus. Tonight the children will leave a carrot at the edge of the fireplace for his donkey, hoping to receive his visit. And tonight, Santa Claus will pass by the good children to gift them chocolate and small presents, while the bad ones will be visited by the terrible
Père Fouettard
, who'll leave them just carbon! My sister and I deserved the nickname our cousins used for us: Les Terroristes! In mid-November, magically, we became gentle and (much fakingly) kind. Santa Claus always passed by us, and I couldn't but thank him publicly for his indulgence!
Vive Saint Nicolas!
*****

Nel nord della Francia, da dove vengono i miei, così come in molti paesi nordici, domani è Santa Claus. Stasera i bambini lascierano una carota sul bordo del camino per il suo asino, sperando di ricevere la sua visita. E la prossima notte, Santa Claus passerà dai bambini buoni per regalare loro del cioccolato e dei piccoli regali, mentre dai bambini cattivi ci sarà il terribile

Père Fouettard

, che lascierà loro del carbone!
Mia sorella ed io meritavamo il sopranome che ci davano i nostri cugini: Les Terroristes! A metà novembre, come per magia, diventavamo gentili e per bene (molto per finta!) Santa Claus è sempre passato, e non potevo esimermi dal ringraziarlo pubblicamente per la sua indulgenza!
Vive Saint Nicolas!
Posted by
L'armadio del delitto