We were talking about my collection of little black dress, and what do I do? I publish a new post on a new shop (now I tell you who-what-where), and I choose completely randomly (liar!) pictures of little black dresses. Oooh, the little black dress with the white collar (Giulia-who-loves-collars would like it), ooh, the little black dress in lacelets, oooh, it's Shampalove.com!

The name tells you something? Shampalove is a rock and ironic blog too, written by two rock and ironic girls, who now begin a new adventure: greetings to Floriana and Ruby!


*****

Stavamo parlando della mia collezione di little black dress, e cosa faccio? Pubblico un nuovo post su un nuovo shop (ora vi racconto chi-cosa-come), e scelgo completamente per caso (bugiarda!) delle foto di abitini neri. Oooh l'abitino nero con il colletto bianco (anche a
Giulia-che-ama-i-colletti
piacerebbe), oooh l'abitino nero in pizzo, oooh è
Shampalove.com
!
Il nome vi dice qualcosa?
Shampalove
è anche un blog rock ed ironico scritto due ragazze rock e ironiche, che ora si sono lanciate nell'avventura: complimenti Floriana e Ruby!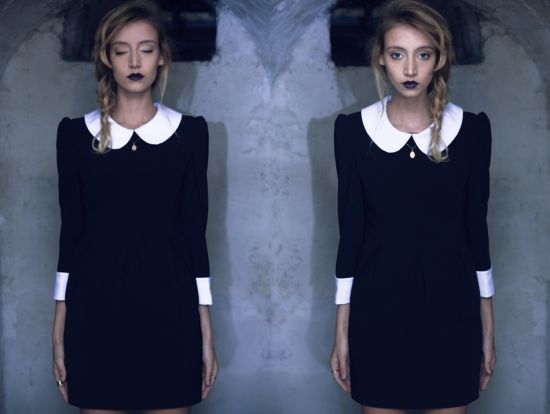 Posted by
L'armadio del delitto