Last week, Erica told me that she appreciated all the men fashion shows she saw. "I liked all the looks, they really do beautiful things, she said, but maybe man fashion is easily beautiful, while women fashion proposes a lot of different styles and can't be enjoyed by everyone". But why men fashion is so beautiful, while men on the street... well... ehm...?

La scorsa settimana, Erica mi ha detto di avere apprezzato tutte le sfilate maschile alle quali ha assistito. "Mi è piaciuto tutto, fanno proprio delle cose belle" si è esclamata prima di aggiungere "forse è la moda maschile che è così. E' facilmente bella, mentre la moda femminile propone di tutto e di più e non può piacere a tutti". Ma allora come mai la moda maschile è così bella, mentre gli uomini per la strada... beh... ehm... ?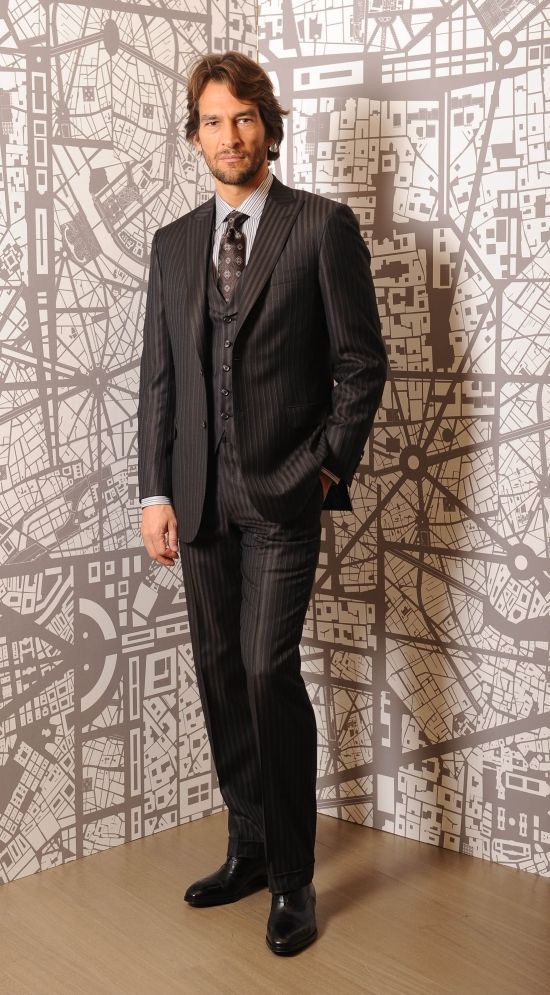 Hypothesis n°1: the man on the street does't think that wearing naturally a nice three-piece outfit is effective. Maybe he doesn't find it confortable, maybe he would prefer to wear a Che Guevara t-shirt, but a man who can wear this kind of outfit is like a girl who can go through the town with heels without complaining on her feet: respect!

Ipotesi n°1: l'uomo per la strada non pensa che portare un bell'abito a tre pezzi con naturalezza fa il suo effetto. Forse non lo trova comodo, forse avrebbe preferito indossare una maglietta Che Guevara, ma un uomo che sa portare questo genere di abito è come una ragazza capace di attraversare la città con dei tacchi senza lamentarsi dei piedi: respect!


Hypothesis n°2: the man on the street often choosees the wrong size for his jacket, did you notice? Some choose it oversize, and they have two slim legs coming out of the bottom (greater flamingo effect), others choose it a little tight (real estate effect). Well, he doesn't have to wear crocodile, but our model of the day wears a leather jacket with an elegance I have hardly seen, so he escaped the double threat of the greater flamingo-real-estate-agent.

Ipotesi n°2: l'uomo per la strada sbaglia spesso la taglia della sua giacca, avete notato? Gli uni la scelgono enorme e si ritrovano con due gambe magre che escono da sotto (effetto fenicotero rosa), oppure la scelgono un po' stretta (effetto agente immobiliare). Bene, non è costretto a portare del coccodrillo, ma il nostro modello del giorno indossa una giacca di pelle con un'eleganza che ho raramente visto, e scappa quindi alla doppia minaccia del fenicotero rosa-agente immobiliare.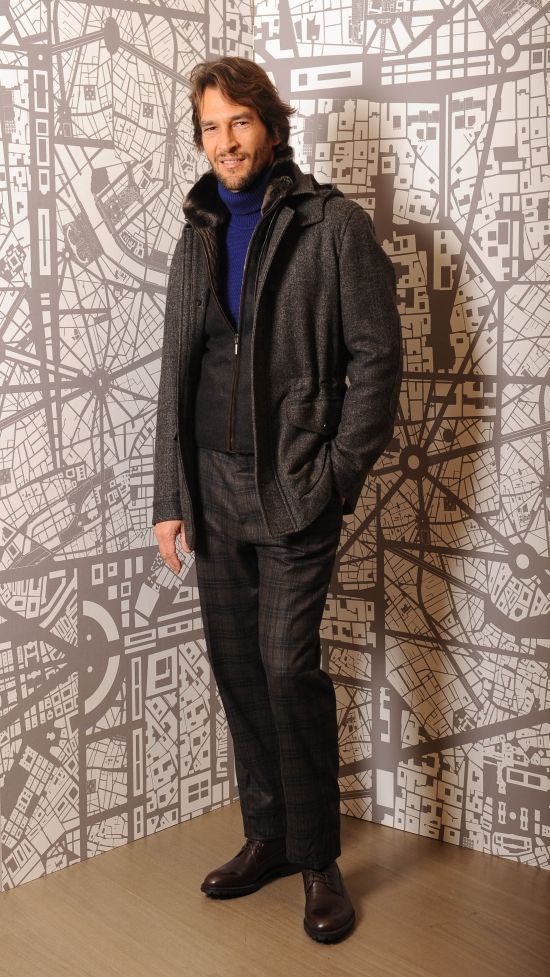 Hypothesis n°3: the man on the street didn't buy his last coat matching it with his trousers, but poor him, we should not be andgry with him ! He is on the street, not on the runway (but this Brioni's look is well done).

Conclusion: a simple and elegant man, who takes care of the fabric of his clothes, here is the man we like, the man fashion will dress next winter (here is the pictures from Brioni's show, with impeccable style as always ), and it's a man that the man on the street can easily be, without having to become conceited (it's sufficient to drink a coffee before dressing up to avoid over-experimental outfits).


*****

Ipotesi n°3:
l'uomo per la strada non ha comprato il suo ultimo cappotto abbinandolo ai suoi pantaloni, ma poverino non abbiamocela con lui! E' per la strada, non su una passarella (però questo look di Brioni è riuscito).
Conclusione:
un uomo semplice ed elegante, attento alla buona fattura dei suoi vestiti, ecco l'uomo che ci piace, l'uomo che la moda vestirà il prossimo inverno (qui le foto della presentazione
Brioni
, dallo stile impeccabile come sempre), ed è un uomo che l'uomo per la strada può essere facilmente, senza dover diventare vanitoso (basta bere il caffè prima di vestirsi per non fare degli abbinamenti troppo sperimentali).
Che consiglio dareste all'uomo per la strada per aiutarlo ad essere più stiloso?
Posted by
L'armadio del delitto