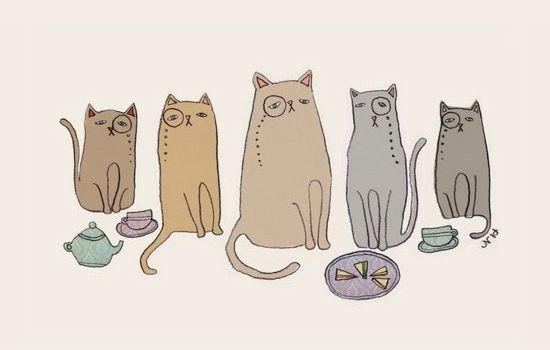 Here are some cats sent by Miss Cici (thanks!) that I believe would be very succesful at the Men Milan Fashion Week.

Do you know yesterday L'armadio del delitto became two years old? It's an old blog now.
Should I make a speach? Thank you all with sentimental sentences?Think romantically to my fisrt artices, writen in an bad Italian? Talking about first months' posts, here you are some articles I had fun writing (only in Italian and French: I decided to write the blog in english after nearly one year):

Well, tomorrow I'll speak about elegant men!
*****

Ecco dei gatti che mi ha mandato
Miss Cici
(grazie!) e che secondo me farebbero ottima figura alla fashion week maschile di Milano!
Sapete che ieri L'armadio del delitto ha compiuto due anni? E' un blog vecchietto ormai.
Devo fare un discorso? Ringraziarvi tutti con delle frasi sentimentali? Pensare con emozione ai primi articoli del blog, scritti in un italiano maldestro? Ah beh, a proposito di vecchi post dei primi mesi, ecco qualche articolo che mi ero divertita a scrivere:
Posted by
L'armadio del delitto