Coucou! I'm back from the Milan fashion week, and I'll soon tell you all about it, but before that I wanted to post some pages from the two Vogue Italia issues you can flip through online on Vogue's site to celebrate the first Vogue.it birthday.

Coucou! Sono tornata della fashion week e vi racconterò tutto quanto presto, ma prima volevo pubblicare qualche pagina dei due numeri di Vogue Italia che sono sfogliabili online sul sito di Vogue per festeggiare il primo compleanno di Vogue.it.


The first number dating from November 1965, mostly black and white, gives us some gems, like the transparend rain hat here above (I must find the same!)

Il primo numero, datato novembre 1965, in gran parte in bianco e nero, regala qualche chicca, come sopra il cappello da pioggia trasparente (ne devo trovare uno uguale!)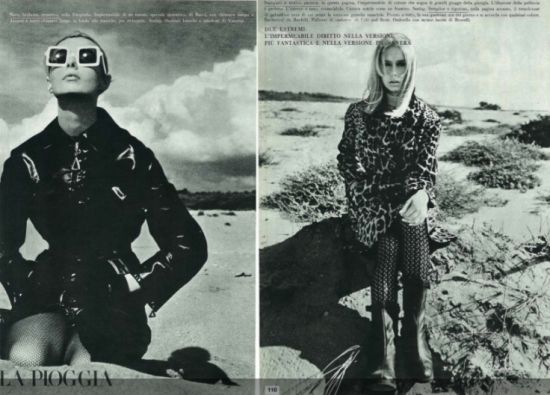 White and square glasses + shiny raincoat, we're really in the 60s. The picture beside is super-topical instead.

Occhiali bianchi e quadrati + impermeabile lucido, siamo proprio negli anni 60. La foto accanto invece è super attuale.


Very present-day collars... now you can find them at flea-markets.

Colletti molto attuali... ora si trovano nei mercati delle pulci.


I believed 45 years ago there were less advertisings in the magazines. Wrong! The articles begin after 69 pages of advertising.

Credevo che 45 anni fa ci fossero meno pubblicità sulle riviste. Errore! Gli articoli cominciano dopo 69 pagine di pubblicità.


The first number directed by Franca Sozzani, dating from july-august 1988, contains marvellous reports: above you see Naomi Campbell, so young, photographed by Peter Lindbergh in Deauville.

Il primo numero diretto da Franca Sozzani, datato luglio-agosto 1988 propone dei servizi stupendi: sopra Naomi Campbell, giovanissima, immortalizzata a Deauville da Peter Lindbergh.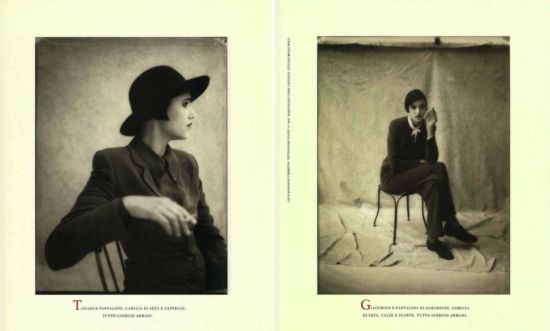 A retro report (well, we did not invent the retro fashion) I think Elena Massari would like.

Un servizio retrò (eh sì non abbiamo inventato noi la moda del retrò), che secondo me piacerebbe ad Elena Massari.


Colours, volumes, a not-to-be-missed report.

Colori, volumi, un servizio imperdibile.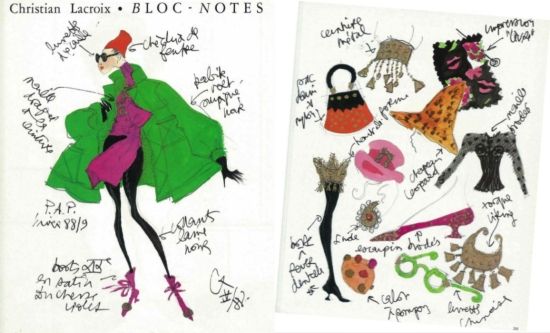 Isn't this Chriztian Lacroix double page fantastic?
Willing to flip through the two Vogues? They're here just until March 31st!

Non è irresistibile questa doppia pagina di Christian Lacroix?
Voglia di sfogliare i due Vogue? Sono qui solo fino al 31 marzo!

Posted by L'armadio del delitto