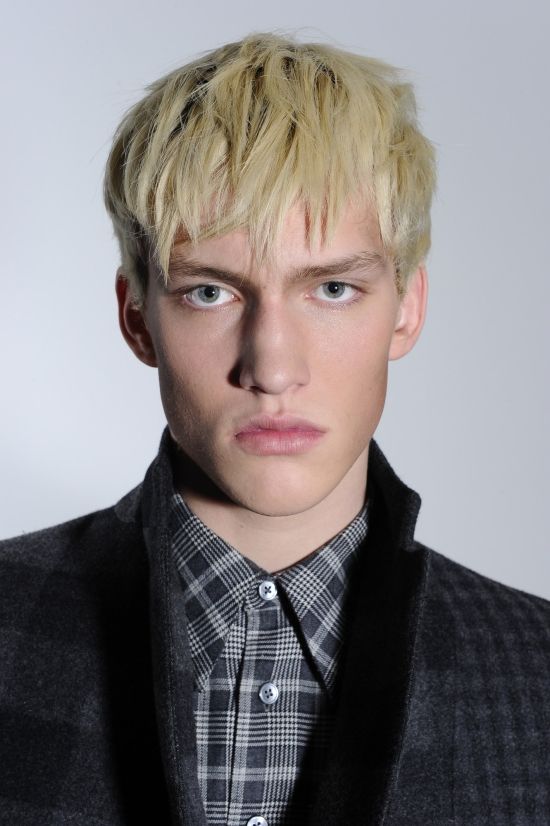 Answering the question: why men fashion is so beautiful, while men on the street, well...? several people answer in a cruel way: tha man on the street does not have a beautiful figure! Oh! Poor him! Fortunately L'armadio went to the Z Zegna fashion show to search for easy and smart solutions suitable for his style in order to make him irresistible next winter (meanwhile, practice some sport!)

Alla domanda dello scorso post: perché la moda maschile è così bella, mentre l'uomo per la strada, beh...? diversi hanno risposto in un modo crudele: l'uomo della strada non ha il fisico! Oh! Povero! Fortunatamene L'armadio è andata alla sfilata Z Zegna alla ricerca di soluzioni facili ed eleganti adattate al suo stile per rendere l'uomo della strada irresistibile il prossimo inverno (nel frattempo hop fate dello sport!)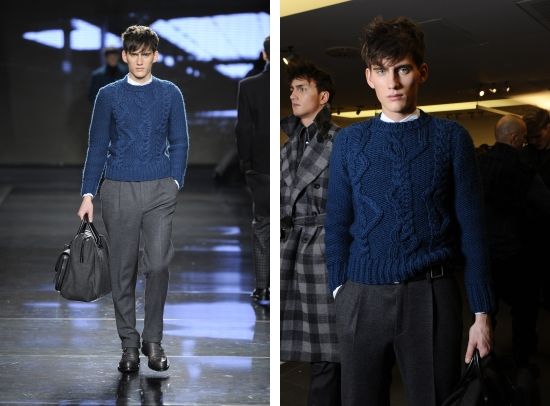 Does the man on the street want semplicity? Here is the classic sweater + trousers. Note the perfect match between trousers, shoes and bag.

L'uomo per la strada vuole semplicità? Ecco il classico maglione + pantaloni. Notate l'abbinamento perfetto tra pantaloni, scarpe e borsa.


Does the man on the street want something new? Here is the season's icon article, the futuristic jacket, which exists in the four colours of the collection too – camel, military green, anthracite-grey and dark blu-green.

L'uomo per la strada vuole qualcosa di nuovo? Eccolo con il capo icona della stagione, la futuristic jacket, che esiste anche nei quatro colori della collezione – cammello, verde militare, grigio antracite e petrolio.


The fashionable man (and the turinese man, who really loves beige) can dare the camel look, that we, women, already know.

L'uomo alla moda (e il torinese, che adora il beige in ogni sua declinazione) può osare il look cammello, che noi donne conosciamo già.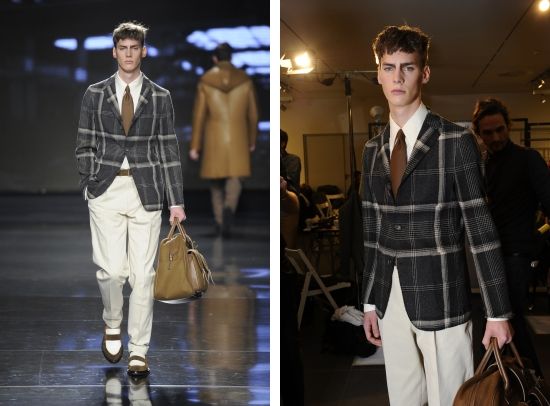 Retro man is super elegant, I can easiliy see him in some Wes Anderson's movie.

L'uomo retro è super elegante, lo vedo bene in qualche film di Wes Anderson.


The Man who works takes care over two things: suit's cut and shoes.

L'uomo che lavora cura due cose: il taglio del vestito e le scarpe.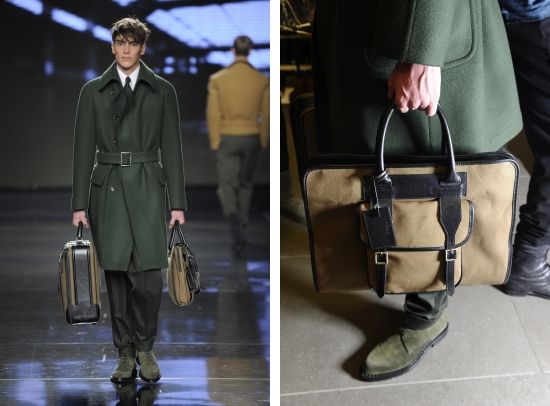 The man in travel: look at this beautiful green coat! I immagine this man on the railway line while he's going to board on the train!

L'uomo in viaggio: guardate questo bel cappotto verde! Lo immagino bene sul binario mentre sta per salire sul treno!


And eventually the perfect man, Alessandro Sartori, Z Zegna's artistic director, always dressed in black, modest and delightful.

E finalmente ecco l'uomo perfetto, Alessandro Sartori, il direttore artistico di Z Zegna, sempre vestito di nero, modesto e delizioso.

Posted by L'armadio del delitto