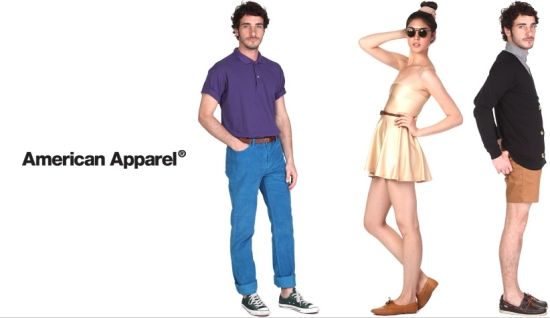 I don't know about you, but me, when I enter in American Apparel, I never exit with empty hands. One time I buy all the T-shirts in all the colors (cotton is an other level with respect to Zara& Co), the next time I buy everything I find and more, from the long skirt to the bow for my hair, to the coral blouse, and if the prices were lower, I would go more often.

That's the point! American Apparel is discounted from 40% on Saldi Privati (hurry up! There is the risk of sold out).

In order to register, here's the link: saldiprivati.com (the registration gives others 5 euros of reduction + vip card).

Have a nice week end, benefit of the sun!


*****
Non so voi, ma io quando entro da American Apparel, non esco mai con le mani vuote. Una volta compro tutte le magliette in tutti i colori (il cotone è di un altro livello nei confronti di Zara&co), la volta successiva compro di tutto e di più, dalla gonna lunga al fiocco per i capelli, passando per la blouse corallo, e se i prezzi fossero più bassi, di sicuro ci andrei più spesso.
Appunto! American Apparel è scontato dal 40% su Saldi Privati (affrettatevi che c'è rischio di sold out).
Per iscriversi, è di qua:
saldiprivati.com
(l'iscrizione dà diritto ad altri 5 euro di sconto + carta vip).
Buon week end, approfittate dal sole!