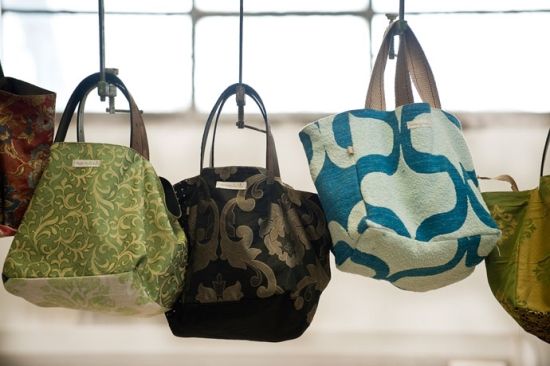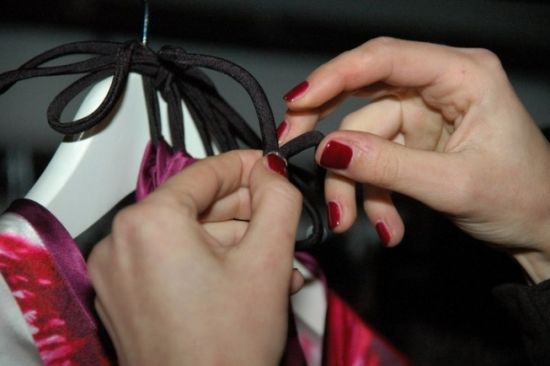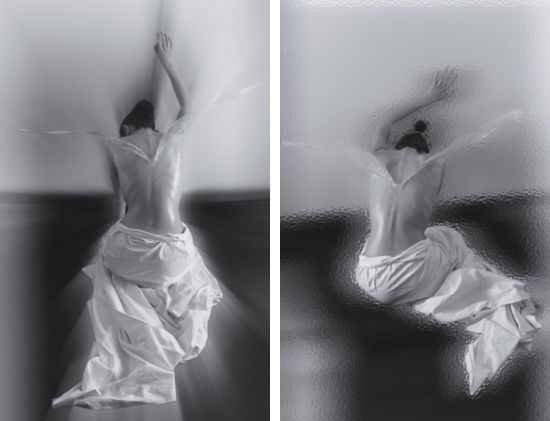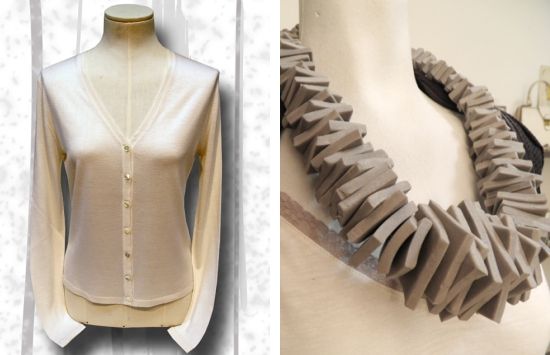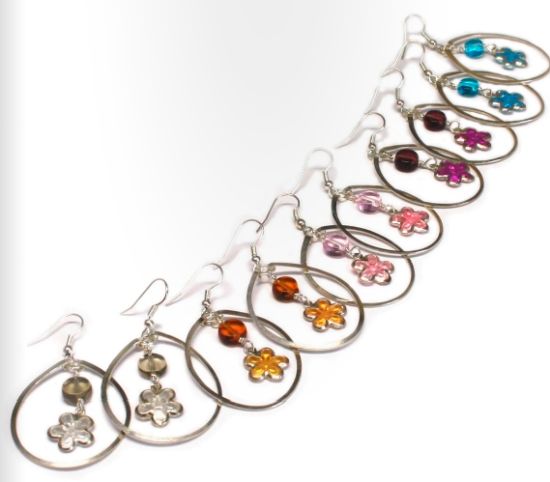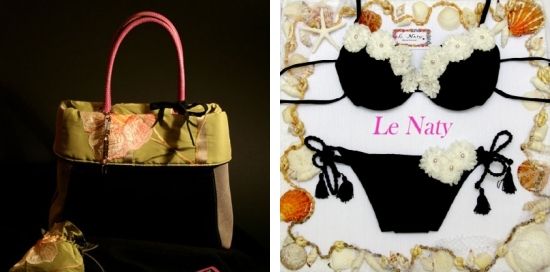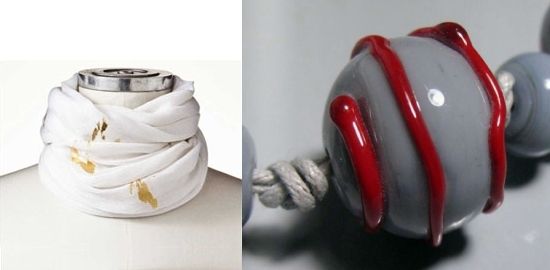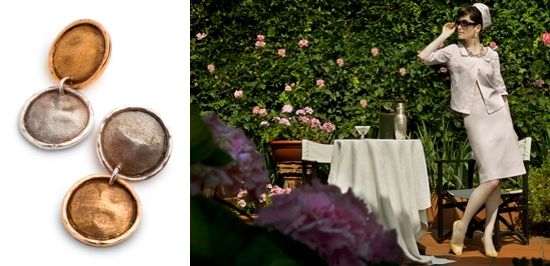 Want to see all these made in Italy marvels? Longing for quality, pleasant to wear and made to last clothes? Tired of standardization and of the speed at which the fashion industry struggles to produce and sell?

Good news! You like Slow fashion, not merely a trend, but a real philosophy! And you can sell (and buy) these beautiful things, and meet the stylists who lovingly created them this weekend in Turin!

Côté Fashion in un cortile opens on friday (get there before me if you still want to find something to buy: at the last edition I bought everything).


*****

Voglia di vedere tutte queste meraviglie made in Italy? Voglia di qualità, di capi piacevoli da portare e fatti per durare? Stufi della massificazione e alla grande velocità con cui l'industria della moda si sforza di produrre e vendere?
Buona notizia! Vi piace lo Slow fashion, che non è una semplice tendenza, ma una vera e propria mentalità! E potrete vedere (e comprare) queste belle cose in foto qui sopra, e incontrare gli stilisti che le hanno create con amore questo week end a Torino!
Côté Fashion in un cortile
apre venerdì (arrivate prima di me se volete avere ancora qualcosa da comprare: nell'ultima edizione ho svuotato tutto).
Saranno presenti (nell'ordine delle foto):
Le Mentine Milano
Benedetta Bruzziches
Relooker
Lavanderia 18
Così nero quasì blue
Elisa Zanolla
Saisei
Code
Pesci Pneumatici
Pièces Uniques
/
Puella
Glix AtelierMilano
Alessandra Turolla
Alessandro Simoni
/
Banlieue
Teresa Brescia
Patti Patti by Patrizia Gucci
/
Le Naty Beachwear
Horo
/
Perla Madre
Maison Olivia
Alessandra Libonati Jewels
/
Walter Dang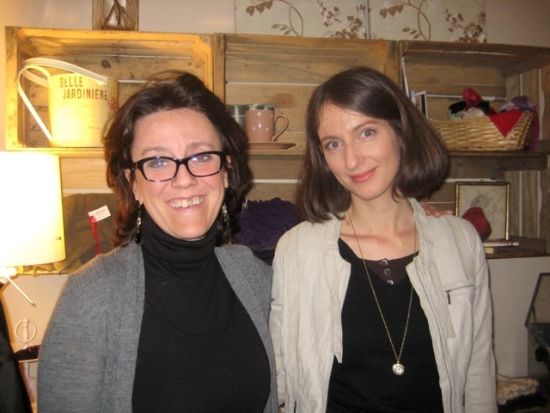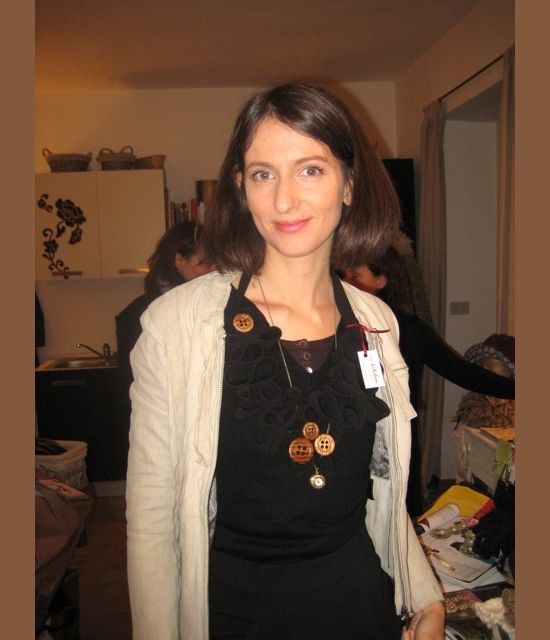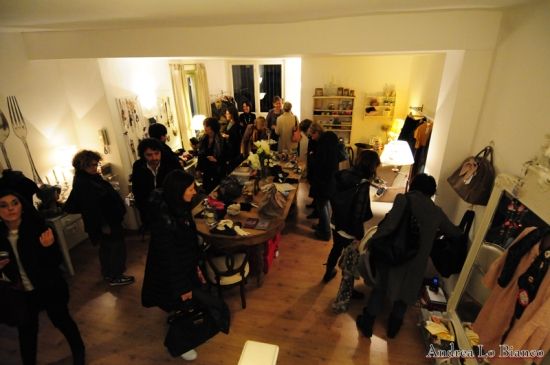 Here you are some photos of last edition, with Antonella Bentivoglio d'Afflitto, the founder of Presidio Smart&Slow Fashion International®, with whom I chatted for at least a couple of hours (thanks Ale for the photos!)


Qui qualche foto dell'ultima edizione, con Antonella Bentivoglio d'Afflitto, la fondatrice del Presidio Smart&Slow Fashion Interntional®, con chi ho chiacchierato per almeno un paio d'ore (grazie
Ale
per le foto!)
Côté Fashion in un cortile – Fashion stylist upcoming
In una piccola corte di origine seicentesca, The Kitchen of Fashion presenta un evento di "temporary shopping" del Presidio Smart&Slow Fashion International®
6 – 7 – 8 maggio 2011
Dalle 10.30 alle 19.30
location: The Kitchen of Fashion, corso Galileo Ferraris 55, Torino
www.thekitchenoffashion.it
Posted by
L'armadio del delitto