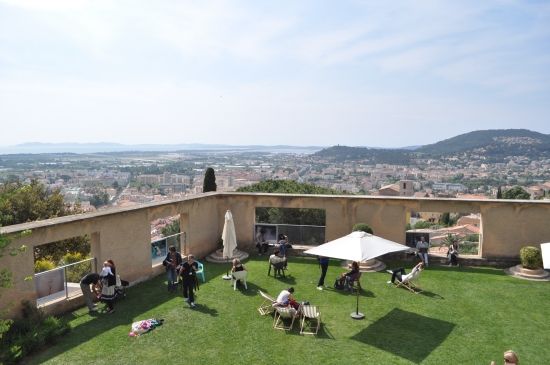 "Le Festival International de Mode et Photographie de Hyères" is an incredible event. It takes place in the villa Noailles, an enooormous mansion designed in the Twenties by Mallet-Stevens, which Eudoxie and me intend to buy as soon as possible (we dream to have a room for friends in the open air and a squash room).
There is the garden, where today the fashionists sun-bath, but at the time when the beautiful, rich and avant-gardists Charles and Marie-Laure de Noailles were the owners, there were Dali, Picasso, and Buñuel coming to spend their holidays here.

Il festival di moda e fotografia di Hyères è una cosa assolutamente incredibile. Si svolge alla villa Noailles, un'enooorme villa concepita negli anni 20 da Mallet-Stevens che Eudoxie ed io contiamo comprare al più presto (sogniamo di una camera degli ospiti all'aria aperta - sì, una camera senza tetto per l'estate - e una sala da squash.
Sopra, il giardino (insomma uno dei giardini), dove oggi i modaioli prendono il sole, ma all'epoca dei belli, ricchi e avanguardisti proprietari Charles e Marie-Laure de Noailles, erano Dali, Picasso e Buñuel a venire a passare le vacanze là.


The house, a labyrinth. It's cosy, the atmosphere is relaxed. The festival is open and you meet both super-fashion parisians and people coming from around here.

La casa, un labirinto. E' accogliente, l'atmosfera è rilassata. Il festival è aperto a tutti, e si incrociano sia parigini super fashion che gente del posto venuta in famiglia.


At the festival, red lipstick is fashionable! Still better on a clear skin. Here is Eudoxie (+ someone with no face).

Al festival, la grande moda è il rossetto super rosso! Ancora meglio su una pelle chiara. Qui Eudoxie (+ qualcuno senza viso).



On the left, our Isabelle from Accro of the Mode, sunny, funny, curious about all and so nice! It's a pity we've seen each other so little time! I also met Frieda l'Ecuyère, fantastic, and I crossed other French bloggers like Pandora, Punky B and Le Modalogue.
A sinistra la nostra Isabelle di
Accro de la Mode
! Solare, divertente, curiosa di tutto e proprio simpatica, che peccato che ci siamo viste così poco! Ho anche incontrato
Frieda l'Ecuyère
, fantastica, e incrociato diversi blogger francesi come Pandora, Punky b e Le Modalogue.
Picasso drew on the walls on his free time! I like this picture, with Eudoxie taking the tourist's photo and a lady at speaking on the phone against the wall just like that.
Picasso disegnava sui muri della villa nel suo tempo libero! Mi piace questa foto, con
Eudoxie
che fa la foto da turista da una parte e una signora che telefona appoggiata contro il muro come se niente fosse dall'altra.
The festival is also a contest: 10 young designers, 10 photographers, an hight level, but I'll speak about it again tomorrow.
Il festival è anche un concorso: 10 giovani stilisti, 10 fotografi, un livello elevato, ma ve ne riparlerò domani.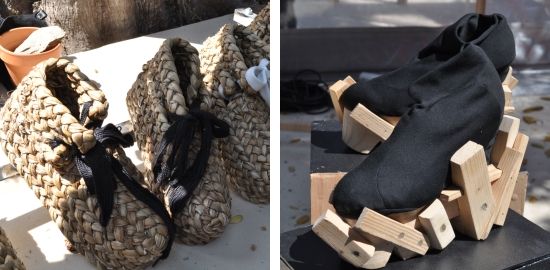 Here are savage shoes by Mads Dinesen (you should have seen the show with these tall big barbarian men!), and the oh-but-how-can-they-walk-shoes by Juliette Alleaume and Marie Vial.
Ecco le scarpe da selvaggio di Mads Dinesen (avreste dovuto vedere la sfilata con quei tipi alti e grossi vestiti da barbari!), e le scarpe-oh-ma-come-fanno-per-camminare di Juliette Alleaume et Marie Vial.
Here I am in almost total vintage look before the conference "Fashion and gastronomy" (yum-yum!)
Eccomi in quasi total look vintage prima della conferenza "Moda e gastronomia" (gnam!)
Amazing exposition Erwin Blumenfeld: think that these pictures date back from before the war(he could do well without Photoshop!)
Esposizione stupenda di Erwin Blumenfeld: e dire che queste foto sono di prima della guerra (se la cavava senza Photoshop!)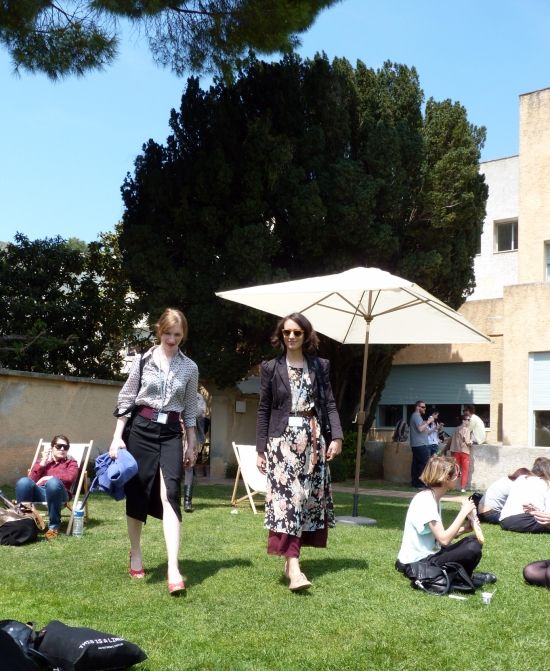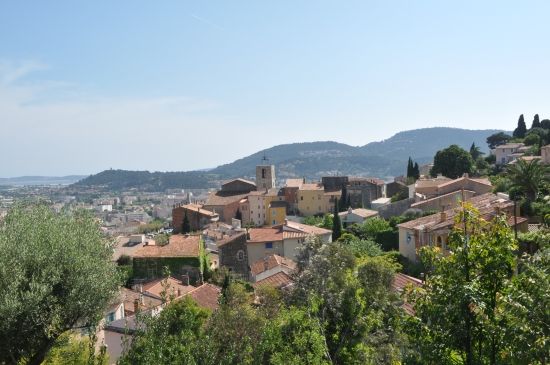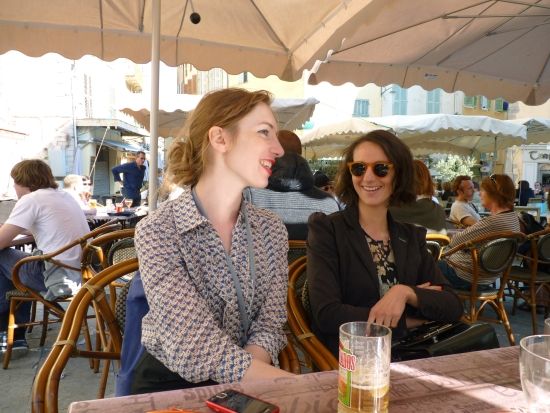 But the festival is also the occasion to visit Hyères and to spend a couple of hours drinking a glass and chatting with Eudoxie (and her man, to whom I owe some pictures in this post).
Ma il festival è anche l'occasione di andarsene in giro per le viuzze di Hyères e stare due ore davanti ad un bicchiere a chiacchierare con
Eudoxie
(e il suo uomo, al quale devo diverse fotografie di questo post).
Posted by
L'armadio del delitto