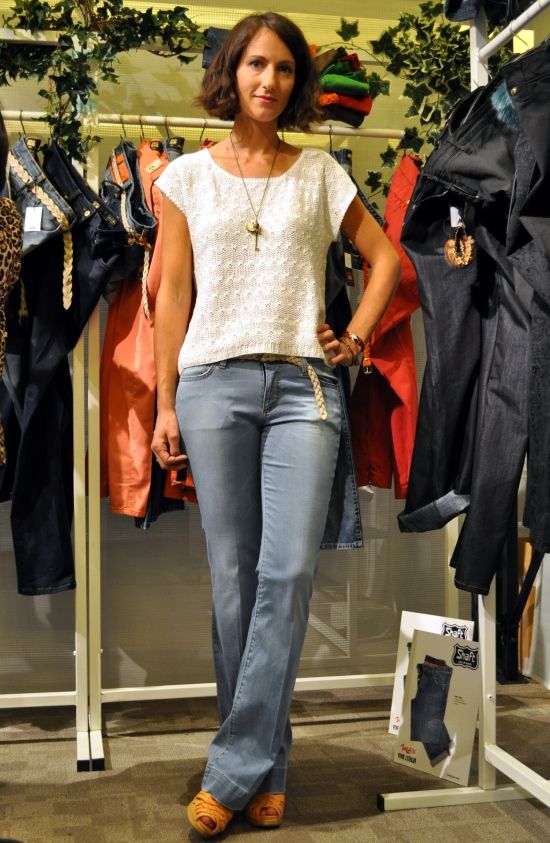 Between the evening Loulou de la Falaise with friends in Paris (I'll tell you about it) and a lot of beautiful things seen in Milan, I became "L'armadio lives in the 70s". It's not my fault: it is the 70s destiny, the flare pants destiny. Here in the picture, I found flare jeans of next summer, just perfect, they seem to be from 40 years ago. Shaft Jeans, the brand, is over 40 years old and did like me: born in France, it moved to Italy where the jeans are made.

Tra la serata Loulou de la Falaise fra amiche a Parigi (vi racconterò) e un bel po' di cose viste a Milano, sono diventata "l'armadio vive negli anni 70". Non è colpa mia: è il destino 70', il destino dei pantaloni flare. Qui in foto, ho trovato dei jeans flare della prossima estate, semplicemente perfetti, sembrano di datare di 40 anni fa. D'altronde Shaft Jeans, la marca, ha più di 40 anni e ha fatto come me: nata in Francia, si è trasferita in Italia dove vengono fatti i jeans.


Pictures from Polyvore, Le Chou Chou Bijoux, Bohemia

Want to have a 70s look but not too much? Here you are a little selection of accessories.
I wear: short sleeved sweater from my Etsy shop, necklace Le Chou Chou, jeans Shaft, shoes Swedish Hasbeens
.
Voglia di un look un po' 70' ma non troppo? Ecco una piccola selezione di accessori.
Io invece indosso: maglia vintage del
mio shop Etsy
, collana
Le Chou Chou
, jeans
Shaft
, sandali
Swedish Hasbeens
.
Posted by
L'armadio del delitto