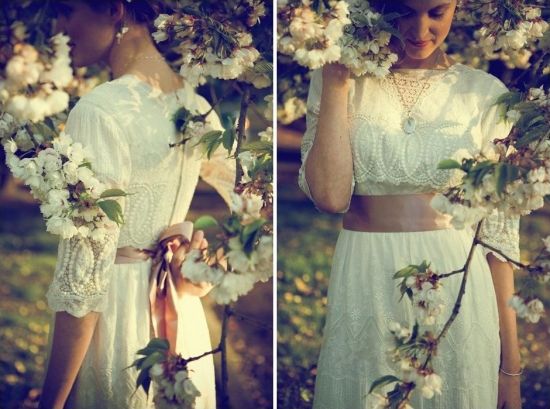 The editors of Zankyou propose to all the readers of L'armadio del delitto who are organizing their wedding 5 simple tips against stress.

1. Begin preparations in advance. If your choice to marry is not last minute there's no reason for you to scramble doing everything in the last two months when your nervous system will already be broke down. Take time to choose, without hurry, you will have more options and decide you will not take decisions on the wave of time playing against you.

2. Ask for help. Whether you opt for a wedding planner, or call together all of your dearest friends, you made the best choice possible. You never needed help as in this time. Clarify well what you want and then delegate to people you trust the task of making your dreams come true.

3. Spare no unnecessary expense. Especially in these days saving is never too much. So, you better start from the beginning keeping well in mind your available budget. And to give rein to the imagination! You can delete many items, and avoid unnecessary gifts making an online wedding list: Zankyou is a guarantee of complete freedom!


*****

La redazione del
sito web per matrimoni Zankyou
propone a tutte le lettrici de L'armadio del delitto alle prese con l'organizzazione delle loro nozze 5 semplici tips salvavita che scongiureranno stress e isterismi pre-sì-lo-voglio.
1. Iniziare i preparativi con sufficiente anticipo. Se la vostra scelta di sposarvi non è di quelle last minute non c'è ragione per cui dobbiate affannarvi a fare tutto negli ultimi due mesi quando il vostro sistema nervoso sarà già in tilt. Prendetevi il tempo per scegliere senza fretta, avrete più alternative e non sarete portate a decidere solo sull'onda del tempo che gioca contro di voi.
2. Fatevi aiutare. Che abbiate optato per un wedding planner oppure chiamato a raccolta tutte le vostre più care amiche, avete fatto la scelta migliore possibile. Mai come in questo momento avrete bisogno di aiuto. Quindi chiarite per bene quello che desiderate e poi delegate a persone di vostra fiducia il compito di rendere possibile i vostri sogni.
3. Bando alle spese inutili. Soprattutto di questi tempi il risparmio non è mai troppo. Pertanto conviene partire fin dall'inizio con ben chiaro in testa il budget che si ha a disposizione. E dare sfogo alla fantasia! Potrete depennare molte voci , ed evitare di farvi regalare oggetti inutili ad una
lista nozze on line
: su Zankyou è garanzia potrete gestirla in assoluta libertà!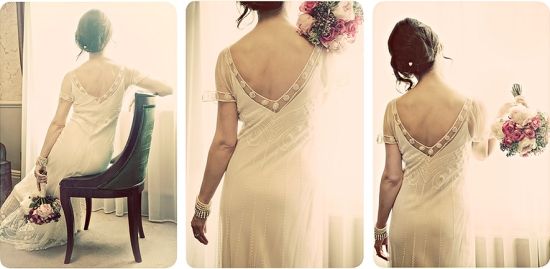 4. Reconsider the idea of second hand. Too often we are led to believe that marriage must necessarily rhyme with "new", then we start looking for the dress - perhaps enticed by the collections of wedding dresses 2012 -, accessories, in a crescendo of anxiety that often leads to think that no, we won't find the perfect outfit ever. When maybe our wedding dress is right there, hidden in the old trunk in the attic that we'd even forgot to have. Girls, do not discard a priori the idea of a 'used wedding dress', especially if it belongs to your family. With time you will have even more beautiful memories of your wedding day.
5. Clarity always and with everyone. It's important you express from the very beginning and without the least reserve all your wishes and concerns to the people with whom you are planning your wedding. It's your day and you have the last word about everything. To help you manage every detail better you can rely on the Internet: a website for the wedding can be divided into as many sections as you are comfortable with can really solve a lot of problems!
Have you got any tips for the ones who are organizing their wedding?
*****

4. Rivalutate l'idea dell' "usato garantito". Troppo spesso siamo portati a credere che il matrimonio debba per forza fare rima con "nuovo", quindi partiamo alla ricerca dell'vestito – magari ingolosite dalle collezioni di
abiti da sposa 2012
-, degli accessori,in un crescendo di ansia che spesso ci porta a pensare che no,noi l'abito perfetto non lo troveremo mai. Quando magari il nostro abito da sposa è lì,nascosto nel vecchio baule in soffitta che ci eravamo persino dimenticate di avere. Ragazze, non scartate mai a priori l'idea dell'
abito da sposa usato
, soprattutto se appartiene alla famiglia. Con il tempo avrete un ricordo ancora più bello del giorno del vostro matrimonio.
5. Chiarezza sempre e con tutti. E' fondamentale che esprimiate fin dall'inizio e senza la minima riserva tutti i vostri desideri e perplessità alle persone con le quali vi troverete ad organizzare il vostro matrimonio. E' il vostro giorno e l'ultima parola spetterà a voi su ogni cosa. Per aiutarvi a gestire meglio ogni dettaglio potrete fare affidamento su Internet: un
sito web per le nozze
suddivisibile in tutte le sezioni che vi risultano comode può davvero risolvervi un mucchio di problemi!
Avete qualche altro consiglio per chi sta organizzando il proprio matrimonio?
Posted by
L'armadio del delitto