Since you won't guess where this showroom is, I give you the answer now: in Palazzolo Vercellese, where there is mainly rice and cashmere. Welcome to Alessandrosimoni, founded more than 30 years ago by a petrol pump attendant who decided to work in the fashion industry ... and had a great success! His grandson, Simone, took over the company, that sells high-profile cashmere with its own brand, and produces for other luxuary brands.

Irene of A Fashion Sinner, Cecilia and Laura of Purse and I, and I visited the premises to see more closely all the stages of the creation of an item made in Italy. But before telling more, I show you some of their clothes to let you see how desirable they are.


Siccome non indovinerete dov'è questo showroom, vi do subito la risposta: a Palazzolo Vercellese, dove si trovano soprattutto delle risaie e del cashmere. Benvenuti da
Alessandrosimoni
, fondato più di 30 anni fa da un benzinaio che un bel giorno ha deciso di lanciarsi nella moda... ed ha avuto un gran successo! Suo nipote Simone ha ripreso l'impresa che propone capi di cashmere e fibre preziose di alto profilo con la propria marca, e lavora anche per delle altre maison.
Irene di
A Fashion Sinner
, Cecilia e Laura di
Purse and I
, ed io abbiamo visitato i locali aziendali per vedere da più vicino tutte le tappe della creazione di un capo made in Italy. Ma prima di dirvene di più, ecco qualche loro vestito per mostrarvi quanto siano desiderabili.
I already noticed this cape before the visit, and I absolutely wanted to try it! The problem when you try such a cashmere, is that it's hard to go back to the normal things.
Avevo già notato questa mantella prima della visita, e la volevo assolutamente provare! Il problema quando si prova un tale cashmere, è che è dura tornare a delle cose normali.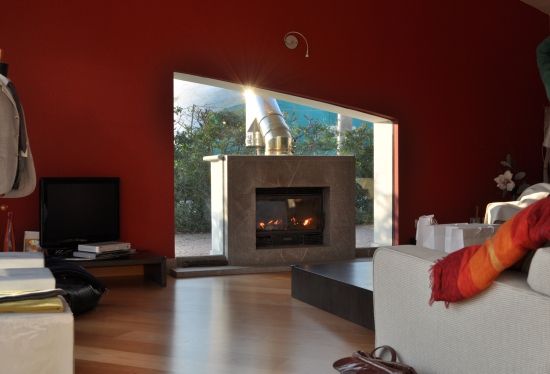 Laura put a silver collar on the poncho, an original and great association.
Non si vede tanto sulla foto, ma
Laura
ha indossato questo poncho con sopra un collettino argentato: un'associazione originale che stava proprio bene.
Elisabeth, stylist for Alessandrosimoni, and Simone explained us how the company works and introduced us to the tailors, pattern maker and technicians. We saw what's really behind a cloth, artisans, structure, labor and not just fashion and advertising.
Elisabeth, stilista da
Alessandrosimoni
, ci ha spiegato insieme a Simone il funzionamento dell'impresa e ci ha presentato le sarte, la modellista ed i tecnici. Come dice il
blog di Alessandrosimoni
, abbiamo visto ciò che c'è veramente dietro un vestito: artigianalità, struttura, manodopera e non solo moda e pubblicità.
Thanks for inviting us to
Alessandrosimoni
, and thanks to Irene and Sandro from
A Fashion Sinner
for taking the photos (more photos
on their blog
).
Grazie ad
Alessandrosimoni
per averci invitate, e a Irene e Sandro di
A Fashion Sinner
per avere fatto le foto (più foto del maglificio
sul loro blog
).
Posted by
L'armadio del delitto