penguin pommes de claire, top and pants gucci vintage from aunt cecilia, shoes stiù

I really did not think to wear a penguin someday. Une queue de pie as we say in French. Not only it is a male cloth, but also a ceremony one. In short, something that does not serve every day. But you know what? I feel like Marlene Dietrich when she wore pants in the 30s. And it's well-known men's fashion fit well to women.
Davvero non pensavo di indossare un pinguino un giorno. Une queue de pie come diciamo in francese. Non solo è un capo maschile, ma anche un capo da cerimonia. Insomma, qualcosa che non serve tutti i giorni. Ma sapete cosa? Mi sento come Marlene Dietrich quando indossava i pantaloni negli anni 30. E' ben noto che la moda maschile sta bene alle donne.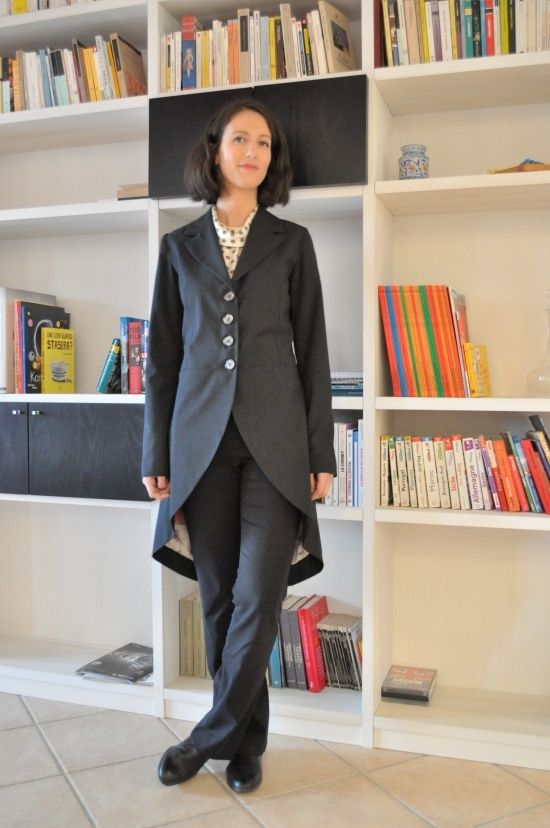 Pommes de Claire however thought at a feminine detail that cannot be seen immediately: the linen!
Pommes de Claire
ha comunque pensato al dettaglio femminile che non si vede subito: la fodera!
Posted by
L'armadio del delitto