Sister Jane 97,83 € 39,13 € - Couture Couture 1079 € 250 €
It's time to buy super-discounted clothes, before starting hunting for summer dresses (yes yes, we have already begun the quest for dresses, I know!) Yesterday I went on ShopAlike.it, which brings together the articles of several shops and gives a good overview of sales online. Here you are my top 10!
E' il momento o mai di comprare dei vestiti iper saldati, prima di cominciare la caccia agli abitini estivi (sì sì, abbiamo già cominciato la caccia agli abitini, lo so!) Ieri ho fatto un giro su
ShopAlike.it
, che non è un negozio, ma una piattaforma sulla quale sono presenti numerosi negozi online, il che facilita la ricerca di articoli, che si può fare per tema, marca, stile, colore, ecc. Sulla pagina dei risultati, basta cliccare su ogni articolo per essere reindirizzati sul sito che lo vende. Siccome si può decidere di cercare solo gli articoli saldati, dà una buona visione d'insieme delle promozioni in corso sui vari siti.
Ecco il mio top 10 dei vestiti più carini delle categorie vintage e retro, saldati dai 50 agli 80%.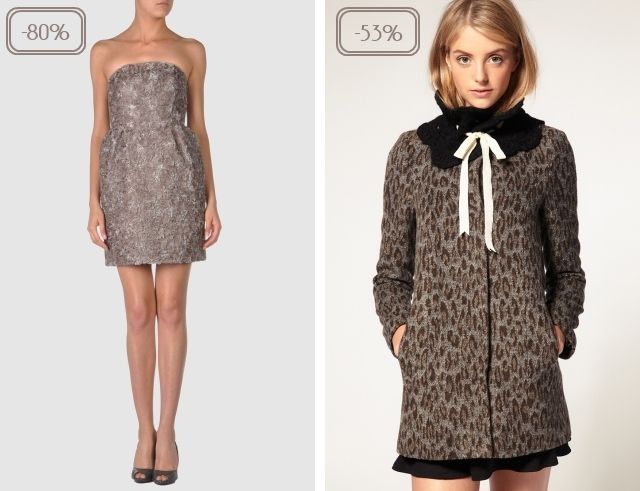 Erdem 1605 € 325 € - Lowie 65,68 € 30,75 €
Sister Jane 83,85 € 37,73 € - Fratelli Rossetti 319,95 € 159,95 €












Vionnet
1260 €
455 € - Lowie
48,91 €
17,47 €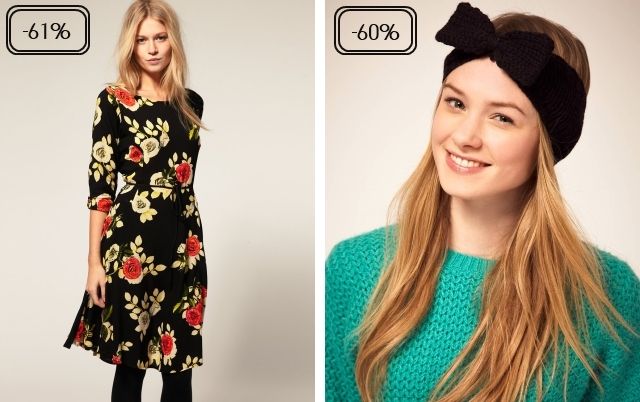 Motel 72,67 € 28,65 €- Lowie 27,95 € 11,18 €