You probably know
, every
time I meet a
vintage dress
,
I ask it
how his past life was
,
if it
belonged
to
some character in Midnight in Paris
, or
other
exciting
things
.
And since
the old
clothes are
talkers
,
I became
a specialist in the
love stories of the
XX century and
talk about them
with
Aunt
Cecilia's adventures
.
Lo saprete, ogni volta che incontro un vestito vintage, gli chiedo com'è stata la sua vita passata, se è appartenuto ad un personaggio di Midnight in Paris o altre cose appassionanti. E siccome i vecchi vestiti sono chiacchieroni, sono diventata una specialista delle storie d'amore del 900 e ne racconto una parte con
le avventure di zia Cecilia
.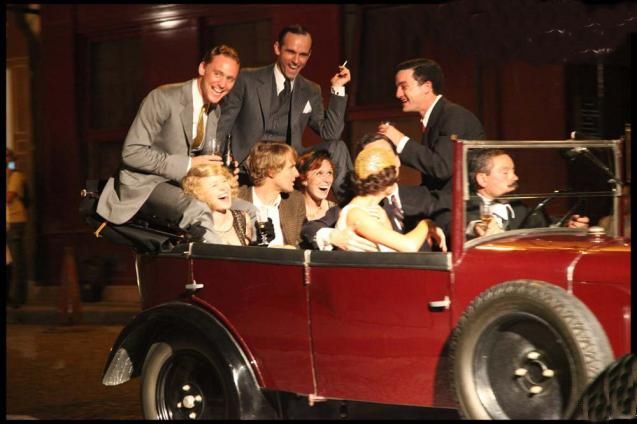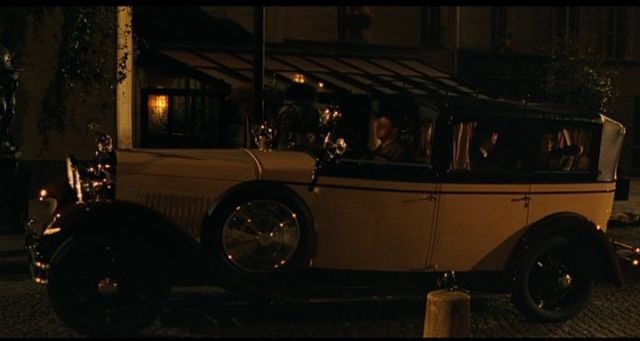 With
old cars it's the same
.
Just
ask them, you'll find out
that
one
Rolls
Royce
belonged
to the
English
royal family
before becoming
a car driven
by the stars
in the
movies,
that
the
Citroen
Traction
Avant
was the
favorite
gangsters' car
in the 40's
because it
was easy to
steal (
ah?)
Even
my grandparents
told me episodes of
their lives
related to their cars
, from
the
first one
(no more
need to go
by bike
in Belgium
to buy
chocolate
!
) (
they lived
in the
French-Belgian border
),
to the several red 2CVs owned by my aunts.
Here
is the reason
I like
vintage clothes
,
vintage cars
or
old houses
,
not because it
was
better once upon a time
,
but because they
talk about people
,
ages
, a lot of
real or
imaginary
stories
t
hat
happened before us
,
and
it
would be
a pity not to
question them
about what
they experienced.
Con le vecchie macchine è lo stesso. Basta interrogarle o leggere le loro storie negli annunci di
auto usate
per scoprire che tale Rolls Royce è appartenuta alla famiglia reale inglese prima di diventare una macchina guidata dalle star nei film, che la Citroen Traction Avant era la macchina preferita dei gangster negli anni 40 perché era facile da rubare (ah?), che un'altra ancora è quella che porta Gil Pender (Owen Wilson) negli anni 30 in Midnight in Paris, sì sì davvero! Anche i miei nonni mi raccontavano degli episodi delle loro vita legati alle loro macchine, dalla prima (non più bisogno di andare in bicicletta fino in Belgio a comprare il cioccolato!) (vivevano alla frontiera franco-belga), alle numerose
2CV rosse delle mie zie
.
Ecco, mi piacciono i vestiti vintage, le
auto d'epoca
o le case antiche, non perché era meglio una volta, ma perché raccontano le persone, le epoche, un sacco di storie vere o immaginarie che ci sono state prima di noi, e sarebbe un peccato non interrogarli su ciò che hanno vissuto.